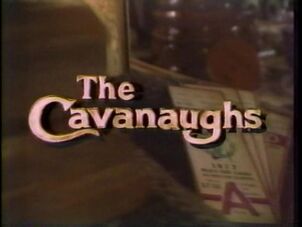 The Cavanaughs was a CBS network sitcom that was created by Robert Molone, starring Christine Ebersole, Barnard Hughes, Peter Michael Goetz, John Short, Mary Tanner Bailey, Parker Jacobs and Danny Cooksey.
It aired on December 1, 1986 and lasted from July 27, 1989 for two seasons and 26 episodes.
"The Cavanaughs" was about Francis "Pop" Cavanaugh, a 71-year-old, blue-collar Irish Catholic man living in South Boston with his daughter Kit and son Chuck as well as Chuck's sons and daughter.
Barnard Hughes as Francis "Pop" Cavanaugh
Christine Ebersole as Kit Cavanaugh
Peter Michael Goetz as Chuck Cavanaugh
Mary Tanner as Mary Margaret Cavanaugh
John Short as Father Chuck Cavanaugh Jr.
Danny Cooksey as Kevin Cavanaugh
Parker Jacobs as John Cavanaugh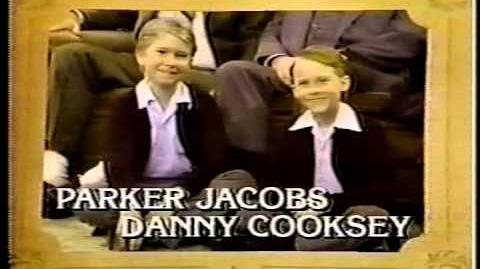 Ad blocker interference detected!
Wikia is a free-to-use site that makes money from advertising. We have a modified experience for viewers using ad blockers

Wikia is not accessible if you've made further modifications. Remove the custom ad blocker rule(s) and the page will load as expected.