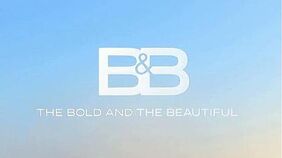 The Bold and the Beautiful is a CBS network soap opera created by William J. Bell & Lee Phillip Bell which premiered on March 23, 1987 and as of 2017, it has aired for 6886 episodes.
Since its premiere, the show has become the most-watched soap in the world with an audience of an estimated 26.2 million viewers and as of 2010, it continues to hold on to the second-placed position in weekly Nielsen Ratings for daytime dramas.
Set in Los Angeles, California, the series centers around the Forrester family and their fashion house business Forrester Creations.
Stephanie Douglas, a strong-willed woman and the daughter of wealthy Chicago businessman John Douglas, met her husband-to-be Eric Forrester, who aspired to become a fashion designer while they both studied at Northwestern University in Chicago, Illinois.
The young lovers hurried to get married after Stephanie became pregnant. They moved to Los Angeles, California where they established Forrester Creations, designing and producing upscale men and women's fashion, based on Eric's designing talent and Stephanie's financial funding.
While winning international recognition, fame, and wealth with their work, the couple managed to raise four children in a happy and caring environment including the elder and favorite son Ridge, brother Thorne and younger sisters Kristen & Felicia. It was discovered years later when the children were all adults that Stephanie's elder son, Ridge was actually fathered by Massimo Marone.
Like many soap operas, "The Bold and the Beautiful" looks into the lives of wealthy families and how love affairs, scandals and betrayals affect each of the family members and their relationships with each other.
Beginning of the Series
The pilot episodes of the show focuses on the preparations of the wedding of the Forrester's eldest son, Ridge, to Caroline Spencer Forrester, the daughter of the media mogul Bill Spencer. At this time, Ridge has already become a fashion designer and vice president of Forrester Creations.
Many media outlets throughout the world, from the big television networks to the most honorable newspapers, to the last gossip newspapers publicize their wedding, declaring it "the wedding of the year in the fashion world". Thousands of women see the pictures of Ridge and speculate on the identity of the woman who has won the heart of the man who has, until recently, been a playboy, and who has refused to settle for one woman.
One of these women is a chemistry student named Brooke Logan, who comes from a working-class family and who lives with her single mother Beth, her siblings Storm, Donna and Katie in a typical American home in the San Fernando Valley in the city of Los Angeles.
In an ironic twist of fate, Beth was Eric's college girlfriend before he married Stephanie. Brooke's life soon becomes a key element in the series. Originally from a middle-class background, her love affair with Ridge sets up much of the story-line, beginning in the first year.
Every so often, Ridge and Brooke reunite only to break up due to various circumstances, and Ridge invariably finds comfort (in most cases, this would lead to marriage) with another love of his life Dr. Taylor Hayes. In addition, the rivalry between Ridge's mother Stephanie and Brooke plays a key role in the drama.
Following one of her breakups with Ridge, Brooke marries his father Eric, who divorces Stephanie to do so. Brooke gives birth to two of Eric's children. They eventually divorce and Eric reconciles with Stephanie. Likewise, Brooke and Ridge resume their pattern of an on-again-off-again relationship, between Brooke's relationships with other men and Forrester family members, and Ridge's multiple reunions with Taylor.
Eric eventually marries Brook's sister, Donna Logan and legally adopts her son Marcus. They later divorce due to their family's bitter history. Felicia and Kristen Forrester choose to follow their own paths, leaving the family company to be run by Ridge, Thorne, Rick, Marcus, and their families.
Subplotting
For many years, Spectra Fashions was Forrester's main rival, headed by Sally Spectra. Sally, a larger-than-life character with outrageous clothes and a sizable red coiffure, is a key element in both comedic and dramatic story-lines with the help of ditzy receptionist Darla Einstein and fashion designer Clarke Garrison, who fathered CJ Garrison, Sally's son. Though, at first, Sally and Stephanie Forrester are bitter enemies, in later years, they develop a friendship; Sally even ends up working at Forrester Creations after she finally makes the decision to shut down her own company.
Sally's daughter Macy Alexander, a singer, undergoes many traumas, most notably alcoholism. She and Thorne Forrester are involved in an on-again-off-again marriage. After she eventually loses Thorne to Brooke, Macy goes abroad and into hiding with her father, Adam. After being discovered in Italy, Macy returns to Los Angeles where she reunites with Thorne Forrester before developing an interest in fellow recovering alcoholic, Deacon Sharpe, whom she marries.
Weeks later, Macy is gravely injured at a nightclub where she is headlining as a singer. She enters a coma and it is implied that her family pulls the plug off-camera.
The Spectra family and friends are supplanted by the introduction of Massimo Marone and his entourage. Marone, a billionaire shipping magnate, was a childhood friend of Stephanie and dated her in college.
They slept together once just before Stephanie began dating Eric Forrester, and after forty-something years, a medical crisis reveals that Massimo is Ridge's biological father. Shortly thereafter, Jacqueline Payne, a former lover of Massimo, arrives on the scene and announces that her son, Dominick "Nick" Payne, a captain at Marone Industries, was also fathered by Massimo. Unlike Ridge, Nick wasn't a businessman and took the surname Marone.
In recent years, the Spencer family and their media conglomerate Spencer Publications have been part of the show's focus. Original character Bill Spencer's children, Karen Spencer and Bill Spencer, Jr., along with Karen's daughter Caroline Spencer and Bill's sons Wyatt Spencer, Liam Spencer, and Will Spencer make up the Spencer family.
Current CastEdit
Actor
Character
Duration
Darin Brooks
Wyatt Spencer
2013–
Scott Clifton
Liam Spencer
2010–
Felisha Cooper
Sasha Thompson
2015–
Patrika Darbo
Shirley Spectra
2017–
Don Diamont
Bill Spencer, Jr.
2009–
Reign Edwards
Nicole Avant
2015–
Rome Flynn
Zende Forrester Dominguez
2015–
Pierson Fodé
Thomas Forrester
2015–
Courtney Hope
Sally Spectra
2017–
Thorsten Kaye
Ridge Forrester
2013–
Katherine Kelly Lang
Brooke Logan
1987–
John McCook
Eric Forrester
1987–
Alley Mills
Pamela Douglas
2006–
Karla Mosley
Maya Avant
2013–
Rena Sofer
Quinn Fuller
2013–
Heather Tom
Katie Logan
2007–
Anthony Turpel
R.J. Forrester
2016–
Jacqueline MacInnes Wood
Steffy Forrester
2008–13, 2015–
Jacob Young
Rick Forrester
1997–99, 2011–
Recurring CastEdit
Actor
Character
Duration
Zane Alexander Achor
Will Spencer
2013–
Obba Babatundé
Julius Avant
2015–
Ashleigh Brewer
Ivy Forrester
2014–
Mick Cain
C.J. Garrison
1997–2004, 2007, 2010, 2017–
Crystal Chappell
Danielle Spencer
2012–
Dick Christie
Charlie Webber
2013–
Othello Clark
Othello
2011–
Andrew Collins
Jarrett Maxwell
2004–
Zack Conroy
Oliver Jones
2010–
Jennifer Gareis
Donna Logan
2006–
Linsey Godfrey
Caroline Spencer
2012–
Theodora Greece
Alison Montgomery
2011–
Jacqueline Hahn
Dr. Caspary
2005–
Winsor Harmon
Thorne Forrester
1996–
Jon Hensley
Dr. Meade
2012–
Anna Maria Horsford
Vivienne Avant
2015–
Sean Kanan
Deacon Sharpe
2000–05, 2012, 2014–
Kristolyn Lloyd
Dayzee Leigh Forrester
2010–
Dan Martin
Lieutenant Baker
1997–
Chris McKenna
Dr. Hayden
2016–
Zach Rance
Zach
2014–
Lawrence Saint-Victor
Carter Walton
2013–
Rodney Saulsberry
Anthony Wallace
2010–
Scott Turner Schofield
Nick
2015–
Tigerlily and Ginger Siler
Rosie Forrester
2011–
Taja V. Simpson
Adele
2012–
Aaron D. Spears
Justin Barber
2009–
Sandra Vergara
Theresa Corazon
2013–
Stephanie Wang
Madison Lee
2007–
Fred Willard
John Forrester
2014–
Alex Wyse
Saul Feinberg
2017–
Andres Zuno
Rafael
2013–
Past CastEdit
Actor
Character
Duration
Marla Adams
Beth Logan
1991
Luigi Amodeo
Lorenzo Barelli
2002–03
Justin Baldoni
Graham Darros
2010
Judith Baldwin
Beth Logan
1987
Texas Battle
Marcus Forrester
2008–13
Kabir Bedi
Prince Omar Rashid
1994–95, 2005
Drew Tyler Bell
Thomas Forrester
2004–10
Brandon Beemer
Owen Knight
Casper Knight
2008–12
2009
Paulo Benedeti
Antonio Dominguez
2001–02, 2012–13

 

Tracey E. Bregman
Lauren Fenmore Baldwin
1992–99, 2002, 2004, 2007
Kimberlin Brown
Sheila Carter
1992–98, 2002–03
Peter Brown
Blake Hayes
1991–92
Sarah Joy Brown
Agnes Jones
2009–11
Agnes Bruckner
Bridget Forrester
1997–99
Sabrina Bryan
Alisa Cordova
2002
Ian Buchanan
Dr. James Warwick
1993–99, 2004, 2007–11
Nancy Burnett
Beth Logan
1987–89, 1994, 1996–98, 2000–01
Sarah Buxton
Morgan DeWitt
2000–01, 2005
Ashley Lyn Cafagna
Kimberly Fairchild
1998–2001
Brian Patrick Clarke
Storm Logan (#2)
1990–91
Robert Clary
Pierre Jourdan
1988–89
Darlene Conley
Sally Spectra
1989–2006
Mace Coronel
R.J. Forrester
2013–14
Barbara Crampton
Maggie Forrester
1995–98
Eileen Davidson
Ashley Abbott
2007–08
Tamara Davies
Tricia Quick
2002-03
Michelle Davison
Ruthanne Owens
1991–93, 1995, 1997
William deVry
Storm Logan
2006–08, 2012
Michael Dietz
Mark Maclaine
2002–05
Lesley-Anne Down
Jackie Marone
2003–12
Courtnee Draper
Mary Warwick
2002
Patrick Duffy
Stephen Logan
2006, 2007-11
Bobbie Eakes
Macy Alexander
1989–2000, 2001, 2002-03
Andrea Evans
Tawny Moore
1999–2000, 2010–11
Kayla Ewell
Caitlin Ramirez
2004–05
Jennifer Finnigan
Bridget Forrester
2000–03
Susan Flannery
Stephanie Forrester
1987–2012
Adrienne Frantz
Amber Moore
April Knight
1997–2005, 2010–12
2003
Brian Gaskill
Oscar Marone
2003–04
Bryan Genesse
Rocco Carner
1987–89, 2009
Frank and Morgan Gingerich
Jack Marone
2010–11
Ricky Paull Goldin
Jesse Graves
2013
Charles Grant
Grant Chambers
1996–98
Adam Gregory
Thomas Forrester
2010–13, 2014
Dax Griffin
Shane McGrath
2006–07
Ken Hanes
Mike Guthrie
1993–98, 2010
Emily Harrison
Bridget Forrester
2004
Rick Hearst
Whipple Jones
2002, 2009–11
Ben Hogestyn
Harry Jackson
2006
Addison Hoover
Phoebe Forrester
2005–06
Alex Hoover
Steffy Forrester
2005–06
Jack Horan
R.J. Forrester
2011
Mykel Shannon Jenkins
Charlie Baker
2007–09, 2012
Joanna Johnson
Caroline Spencer Forrester
Karen Spencer
1987–90, 2001
1991–94, 2009, 2011–14
Ashley Jones
Bridget Forrester
2004–12, 2013, 2015, 2016
Lesli Kay
Felicia Forrester
2005–11, 2012, 2013, 2014, 2016
Lauren Koslow
Margo Maclaine Lynley
1987–92, 2002
Lorenzo Lamas
Hector Ramirez
2004–06
Teri Ann Linn
Kristen Forrester
1987–90, 1992–94, 1997, 1999
Mario Lopez
Dr. Christian Ramirez
2006
Kyle Lowder
Rick Forrester
2007–11
Constantine Maroulis
Constantine Parros
2007
A Martinez
Dr. Ramon Montgomery
2011–12
Joseph Mascolo
Massimo Marone
2001–06
Kim Matula
Hope Logan
2010–14, 2015, 2016
Mackenzie Mauzy
Phoebe Forrester
2006–08
Todd McKee
Jake Maclaine
1990–92, 2007–09, 2011–13, 2015–
Daniel McVicar
Clarke Garrison
1987–92, 1996–2009
Tracy Melchior
Kristen Forrester
2001–06, 2008–09, 2012–13
Lilly Melgar
Claudia Cortez
1996-97
Ronn Moss
Ridge Forrester
1987–2012
Carrie Mitchum
Donna Logan
1987–91, 1994, 1995, 1996, 2001
Dylan Neal
Dylan Shaw
1994–97
Clayton Norcross
Thorne Forrester
1987–89
Ashlyn Pearce
Alexandria Forrester
2013–15
Sydney Penny
Samantha Kelly
2003–05
Robert Pine
Stephen Logan
1988, 1994, 1996, 1997–98, 2001
Lindsay Price
Michael Lai
1995–97
Usher Raymond
Raymond
1999
Robin Riker
Beth Logan
2008–10
Victor Rivers
Ricardo Montemayor
2013–14
Chris Robinson
Jack Hamilton
1992-94, 1996, 1997, 1998, 1999, 2000, 2001, 2002, 2005
Gina Rodriguez
Beverly
2011–12
Jane A. Rogers
Julie DeLorean
1990–92
Antonio Sabato, Jr.
Dante Damiano
2005–06
Colleen Dion Scotti
Felicia Forrester
1990–92, 1997, 2004
Mary Sheldon
Donna Logan
2001
Hillary B. Smith
Dr. Stacy Barton
2012
Nancy Sloan
Katie Logan
1987–89, 1991, 1994–96, 1997–98, 2000, 2001, 2003, 2004
Jim Storm
Bill Spencer, Sr.
1987–94, 1997, 2000, 2003, 2009
Michael Swan
Adam Alexander
1998–2000, 2001, 2002–03
Marissa Tait
Becky Moore
1999-2000
Justin Torkildsen
Rick Forrester
1999–2006
Jeff Trachta
Thorne Forrester
1989–96
Hunter Tylo
Dr. Taylor Hayes
1990–2002, 2004, 2005–13, 2014
Sandra Vidal
Sofia Alonso
2001–03
Lark Voorhies
Jasmine Malone
1995–96
Jack Wagner
Nick Marone
2003–12
Maitland Ward
Jessica Forrester
1994–96
Chris Warren Jr.
Jimmy Ramirez
2004–2005
Ethan Wayne
Storm Logan
1987–89, 1994, 1997–98, 2000, 2001, 2003
Betty White
Ann Douglas
2006–07, 2008, 2009
Shanelle Workman
Gabriela Moreno
2005
Upon its debut as the replacement of former soap opera "Capitol" in the CBS Daytime lineup, "The Bold and the Beautiful" ended eighth in the final year ratings. Initially CBS' lowest-rated soap, its numbers were still respectable and began to climb.
By 1992, after a successful crossover involving villain Sheila Carter from The Young and the Restless, it had climbed to third. By the mid-to-late 1990s, following yet another crossover, it moved up to second and has consistently remained there since.
Throughout the 2000s, the show and all the other remaining network daytime dramas have witnessed a steady erosion of viewers, mainly due to vastly altered viewing habits induced by cable networks and alternative genres such as reality, court shows, and talk shows on minor network affiliates.
Accolades
Edit
"The Bold and the Beautiful" has been nominated for over two hundred prizes and accolades since its debut. It has also won several awards over the years, including the Daytime Emmy Award for "Outstanding Drama Series" in 2009, 2010 and 2011.
The writing team also won the Daytime Emmy Award for "Outstanding Drama Series Writing Team" in 2010 and 2013.
Susan Flannery has personally won a Daytime Emmy Award for "Outstanding Lead Actress in a Drama Series" on three separate occasions.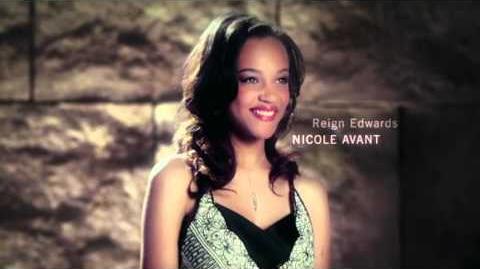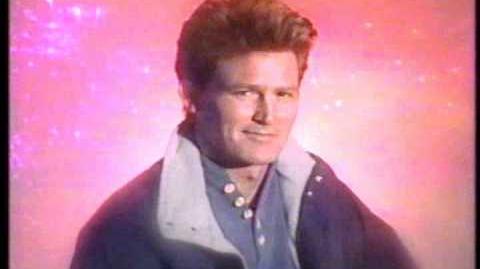 Ad blocker interference detected!
Wikia is a free-to-use site that makes money from advertising. We have a modified experience for viewers using ad blockers

Wikia is not accessible if you've made further modifications. Remove the custom ad blocker rule(s) and the page will load as expected.