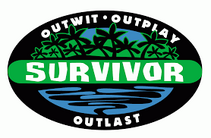 Survivor is a CBS network reality series based on the Swedish television series "Expedition Robinson" created by Charlie Parsons (who is also an executive producer). The other executive producers of the show are Mark Burnett and Jeff Probst (who also hosts the show).
The show first premiered on May 31, 2000 and as of 2016, the show has aired for 32 seasons and 485 episodes.
Ad blocker interference detected!
Wikia is a free-to-use site that makes money from advertising. We have a modified experience for viewers using ad blockers

Wikia is not accessible if you've made further modifications. Remove the custom ad blocker rule(s) and the page will load as expected.