NCIS: New Orleans is a CBS network action crime drama television series and spin-off of the show NCIS created by Gary Glasberg.
The series was aired on September 23, 2014 and as of 2017, the show has aired four seasons and 73 episodes.
On March 25, 2016, it was renewed by CBS for a third season, which premiere in September 20, 2016. On March 23, 2017, it was renewed by CBS for a fourth season, which premiered on September 26, 2017.
Synopsis
Edit
"NCIS: New Orleans" is about NCIS officers investigate crimes affecting military personnel in Louisiana and nearby states.
Scott Bakula as Agent Dwayne "King" Pride
Lucas Black as Agent Christopher LaSalle
Zoe McLellan as Agent Meredith "Merri" Brody (season 1-2)
Vanessa Ferlito as Tammy Gregrio (season 3-current)
CCH Pounder as Dr. Loretta Wade
Rob Kerkovich as Sebastian Lund
Darryl Mitchell as Patton Plame
Shalita Grant as Sonja Percy (season 2-current)
Episode number
Edit
Production
Edit
Reception
Edit
Season
Timeslot (ET)
No. of
episodes
Premiered
Ended
TV season
Rank
Viewers
(in millions)
Date
Premiere viewers
(in millions)
Date
Finale viewers
(in millions)
1
Tuesday
9:00 pm/8c
23
September 23, 2014
17.22
May 12, 2015
13.61
2014–15
4
17.42
2
24
September 22, 2015
12.62
May 17, 2016
13.30
2015–16
6
14.75
3
Tuesday
10:00 pm/9c
24
September 20, 2016
11.12
May 16, 2017
9.22
2016–17
4
13.34
4
22
September 26, 2017
TBA
TBA
TBA
2017–18
TBA
TBA
Awards & Achievements
Edit
External links
Edit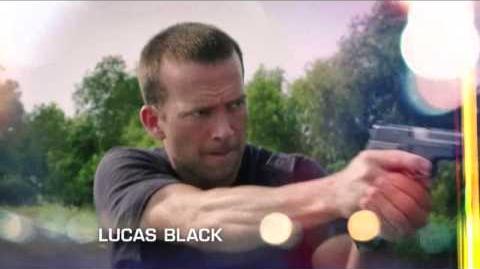 Ad blocker interference detected!
Wikia is a free-to-use site that makes money from advertising. We have a modified experience for viewers using ad blockers

Wikia is not accessible if you've made further modifications. Remove the custom ad blocker rule(s) and the page will load as expected.