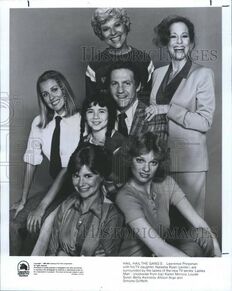 Ladies' Man was a CBS network sitcom, written by Anne Convy & Carmen Finestra, starring Lawrence Pressman in the lead role.
The show first premiered on October 27, 1980, but due to poor ratings, it was cancelled on February 21, 1981 after 16 episodes.
The show was about Alan Thackeray (Lawrence Pressman), a divorced single father of daughter Amy (Natasha Ryan) and was completely surrounded by women.
At home, with good advice on how to raise Amy (and to provide her with a motherly figure in her life, in lieu of her real mother), was his cheerful and friendly next-door neighbor, Betty Brill (Karen Morrow).
At Women's Life magazine (the magazine that Alan worked at as a feature writer), he was also surrounded by women.
The staff included fellow columnists: serious minded researcher Gretchen (Simone Griffeth); Susan (Allison Argo), a militant feminist; and romantic minded reporter Andrea Gibbons (Betty Kennedy); and all were supervised by the magazine's hard-to-please and somewhat dominating editor, Elaine Holstein (Sorel).
The only other male at Women's Life, aside from Alan, was the harried accountant, Reggie (Edelman).
Situations dealing with his homelife and work life, which was completely surrounded by women was the main premise of the series.
Lawrence Pressman as Alan Thackeray
Natasha Ryan as Amy Thackeray
Karen Morrow as Betty Brill
Simone Griffeth as Gretchen
Allison Argo as Susan
Betty Kennedy as Andrea Gibbons
Herbert Edelman as Reggie
Louise Sorel as Elaine Holstein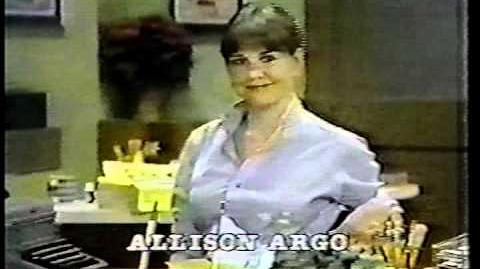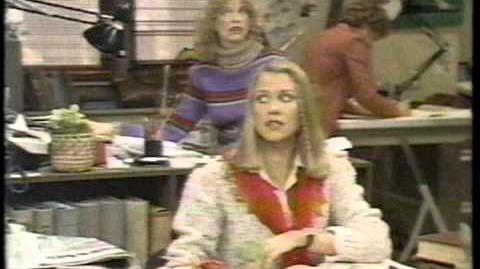 Ad blocker interference detected!
Wikia is a free-to-use site that makes money from advertising. We have a modified experience for viewers using ad blockers

Wikia is not accessible if you've made further modifications. Remove the custom ad blocker rule(s) and the page will load as expected.