Kevin Can Wait is a CBS sitcom starring Kevin James (in his second starring role in a CBS sitcom after The King of Queens).
The show premiered on September 19, 2016 and on October 17, 2016, CBS ordered a full season of 22 episodes.
On January 6, 2017, two additional episodes were added, bringing the season to a total of 24 episodes.
The show is about a man named Kevin Gable, a newly retired police officer living in Massapequa, New York.
During his retirement, he looks forward to spending more time at home with his wife and three kids, but he soon discovers that the challenges he faces at home with his family are much tougher than what he had faced on the job.
Kevin James as Kevin Gable
Erinn Hayes as Donna Gable (season 1)
Taylor Spreitler as Kendra
Ryan Cartwright as Chale
Mary-Charles Jones as Sara Gable
James DiGiacomo as Jack
Christopher Brian Roach as Mott
Leonard Earl Howze as Goody
Lenny Venito as Duffy (season 1)
Gary Valentine as Kyle
Leah Remini as Vanessa Celluci (season 2-current, recurring season 1)
See also
Edit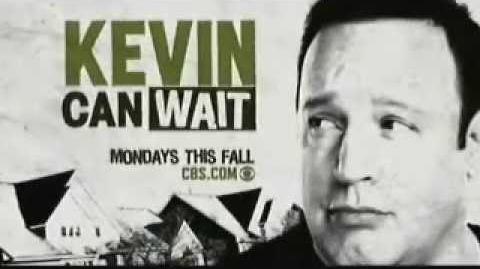 Ad blocker interference detected!
Wikia is a free-to-use site that makes money from advertising. We have a modified experience for viewers using ad blockers

Wikia is not accessible if you've made further modifications. Remove the custom ad blocker rule(s) and the page will load as expected.