Kay O'Brien was a CBS network medical drama series, created by Brad Markowitz, starring Patricia Kalember in the lead role.
The show first premiered on September 26, 1986 and CBS had high hopes about the series, but due to low ratings, it was cancelled on November 20, 1986 after 9 episodes aired.
The show was about Dr. Kay "Kayo" O'Brien, a resident surgeon at the fictitious Manhattan General who struggles to balance her professional and personal life.
Patricia Kalember as Dr. Kay "Kayo" O'Brien
Brian Benben as Dr. Mark Doyle
Priscilla Lopez as Rosa Villanueva, RN
Jan Rubes as Dr. Josef Wallach
Lane Smith as Doctor Robert Moffitt
Tony Soper as Dr. Cliff Margolis
Keone Young as Dr. Michael Kwan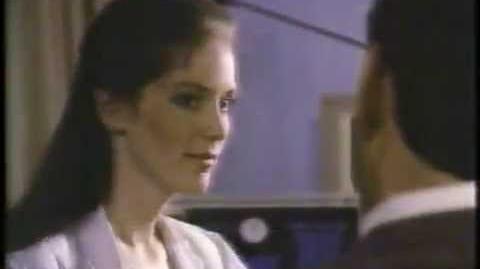 Ad blocker interference detected!
Wikia is a free-to-use site that makes money from advertising. We have a modified experience for viewers using ad blockers

Wikia is not accessible if you've made further modifications. Remove the custom ad blocker rule(s) and the page will load as expected.