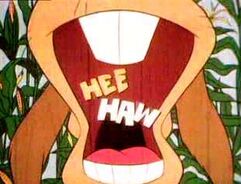 Hee Haw was a CBS network variety show that was created by John Aylesworth and Frank Peppiatt.
The show first premiered on June 15, 1969 and throughout the series' run, cast members consisted of Archie Campbell, Roy Acuff, Gordie Tapp, Grandpa Jones, Junior Sampels, Lulu Roman, Minnie Pearl, Don Harron, Cathy Bishop, Jennifer Bishop, Jimmy Riddle, Jeannine Riley, Don Harron and Jim & Jon Hager.
"Hee Haw" was successful in all of the major markets such as New York, Los Angeles, Boston and Chicago.
Due to CBS's "Rural Purge" at the time, it was dropped from the network in July of 1971. The show was later picked up for syndication and aired until September 19, 1992.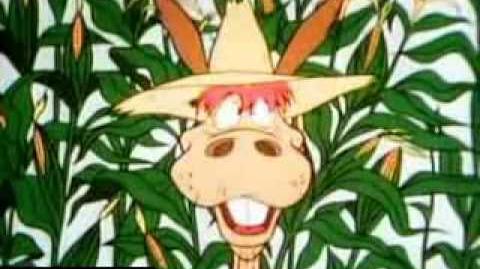 Ad blocker interference detected!
Wikia is a free-to-use site that makes money from advertising. We have a modified experience for viewers using ad blockers

Wikia is not accessible if you've made further modifications. Remove the custom ad blocker rule(s) and the page will load as expected.