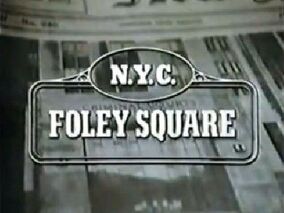 Foley Square was a CBS network sitcom series created by Diane English, starring Margaret Colin in the lead role.
The show premiered on December 11, 1985, airing on Wednesdays at 8:30 p.m. right after "Mary" (starring Mary Tyler Moore). Both shows dropped near the bottom of the Nielsen ratings in the weeks that followed.
After the tenth episode of "Mary" was broadcast on February 19, 1986, "Mary" went into hiatus (as did "Foley Square") after its eleventh episode aired a week later on February 26, 1986.
CBS rescheduled both series to appear on Tuesdays with "Mary" at 9:00 p.m. and "Foley Square" at 9:30 p.m., hoping that this would improve their ratings, and telecasts of the two shows resumed on March 25, 1986.
Despite the change of day and time, the ratings remained low & both shows were cancelled after only three-episode runs in their new time slots with Foley Square's last episode airing on April 8, 1986.
During the summer of 1986, CBS aired prime-time reruns of "Foley Square" at 8:00 p.m. on Wednesdays from June 11 to July 23, 1986.
"Foley Square" centered on Alex Harrigan, a perky, dedicated, unmarried assistant district attorney who works in a District Attorney's office located in New York City on Foley Square in Manhattan and the ups & downs of her social life.
Alex's boss, District Attorney Jesse Steinberg is a veteran prosecutor who has seen it all and who she feels overlooks her when assigning the office's important cases to its staff of prosecutors.
She also works with Assistant District Attorney Carter DeVries, who is overbearing and ambitious, and young Assistant District Attorney Molly Dobbs, who has just graduated from law school. Alex's secretary is Denise Willums, the office's messenger is Angel Gomez, a young ex-convict and Mole is the office's investigator.
While on break and after work, the co-workers gather across the street from the office at a coffee shop owned and operated by Spiro Papadopolis.
Alex resides in an apartment building on Manhattan's Upper West Side. Peter Newman, a schoolteacher, is her neighbor in the building and a good friend of Alex's.
Margaret Colin as Assistant District Attorney Alex Harrigan
Hector Elizondo as District Attorney Jesse Steinberg
Vernee Watson-Johnson as Denise Willums
Michael Lembeck as Peter Newman
Cathy Silvers as Assistant District Attorney Molly Dobbs
Sanford Jensen as Assistant District Attorney Carter DeVries
Israel Juarbe as Angel Gomez
Jon Lovitz as Mole
Richard C. Sarafian as Spiro Papadopolis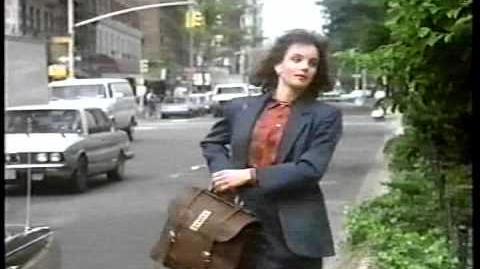 Ad blocker interference detected!
Wikia is a free-to-use site that makes money from advertising. We have a modified experience for viewers using ad blockers

Wikia is not accessible if you've made further modifications. Remove the custom ad blocker rule(s) and the page will load as expected.