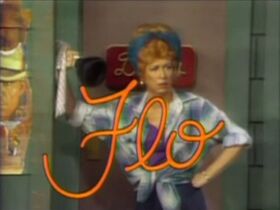 Flo was a CBS network sitcom and spin-off of the TV series "Alice", starring Polly Holliday in the lead role.
The show first premiered on March 24, 1980 and even though it was successfully in the Top 20 throughout its run, it was cancelled at the end of its second season on July 2, 1981.
After four seasons as a waitress at Mel's Diner on Alice, Flo is on her way to a new restaurant hostess job in Houston, Texas (as described in her final appearance, "Flo's Farewell" in season 4, episode 18).
Flo stops to visit her family in her hometown of Cowtown, Texas and in a fit of nostalgia, she buys a rundown old roadhouse she had enjoyed in her formative years and renames it "Flo's Yellow Rose".
Coping with the business (such as chauvinistic bartender Earl (Geoffrey Lewis) and the greedy and obnoxious banker Farley (Jim B. Baker) who holds the mortgage) as well as Flo's mother Velma (Sudie Bond) and strait-laced sister Fran (Lucy Lee Flippin) caused most of the conflict in the series.
The rest of Flo's staff at the Yellow Rose includes her childhood best friend Miriam (Joyce Bulifant) as waitress/bookkeeper and chain-smoking piano player Les (Stephen Keep). Randy, the mechanic (Leo Burmester) who worked at the garage next door, and Chester (Mickey Jones), were regular customers.
Polly Holliday as Florence Jean "Flo" Castleberry
Geoffrey Lewis as Earl Tucker
Jim B. Baker as Farley Waters
Sudie Bond as Mama Velma Castleberry
Leo Burmester as Randy Stumphill
Joyce Bulifant as Miriam Willoughby
Lucy Lee Flippin as Fran Castleberry
Stephen Keep as Les Kincaid
George Flower as Roy
Mickey Jones as Chester
Terry Willis as Wendell Tubbs (1980)
Broadcast History
Edit
"Flo" was broadcast in these following timeslots during its two-season run on CBS:
March 1980-April 1980: Monday 9:30-10:00 p.m.
July 1980-January 1981: Monday 8:00-8:30 p.m.
February 1981: Saturday 9:00-9:30 p.m.
March 1981-May 1981: Saturday 8:30-9:00 p.m.
June 1981-July 1981: Tuesday 8:30-9:00 p.m.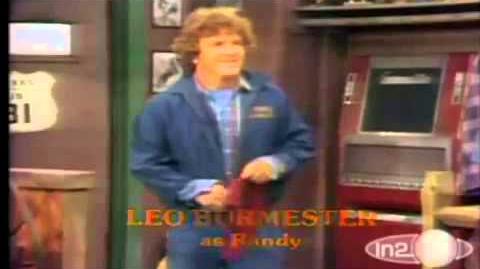 Ad blocker interference detected!
Wikia is a free-to-use site that makes money from advertising. We have a modified experience for viewers using ad blockers

Wikia is not accessible if you've made further modifications. Remove the custom ad blocker rule(s) and the page will load as expected.