CSI: Cyber (Crime Scene Investigation: Cyber) was a CBS police procedural drama series and spin-off of the CSI franchise.
The show first premiered on March 4, 2015 and ended on March 13, 2016 after 2 seasons and 31 episodes.
On May 12, 2016, CBS cancelled the series after two seasons.
Synopsis
Edit
"CSI: Cyber" was about a special division of the FBI tackles crimes involving on-line activity.
Patricia Arquette as Avery Ryan
James Van Der Beek as Elijah Mundo
Shad "Bow Wow" Moss as Brody Nelson
Charley Koontz as Daniel Krumitz
Hayley Kiyoko as Raven Ramirez
Peter MacNicol as Simon Sifter [season 1]
Ted Danson as D.B. Russell [season 2]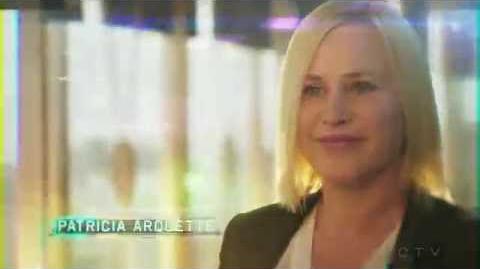 Ad blocker interference detected!
Wikia is a free-to-use site that makes money from advertising. We have a modified experience for viewers using ad blockers

Wikia is not accessible if you've made further modifications. Remove the custom ad blocker rule(s) and the page will load as expected.