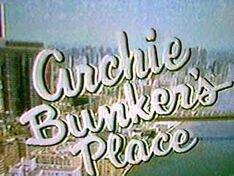 Archie Bunker's Place was a CBS sitcom & spin-off of "All in the Family" which was created by Norman Lear.
The show starred Carroll O'Connor, Jean Stapleton (who later left the series in the first season), Martin Balsam, Danielle Briesbois, Denise Miller, Allan Melvin, Jason Wingreen, Barbara Meek, Bill Quinn, Anne Meara and Barry Gordon.
It aired from September 23, 1979 and ended on April 4, 1983, lasting four seasons & 97 episodes.
During the series premiere, Archie takes on a Jewish partner, Murray Klein (Martin Balsam), when co-owner Harry Snowden decides to sell his share of the business.
Early in the first season, to increase business, Archie and Murray build a restaurant onto the bar; the additions include a separate seating area for the restaurant and a well-equipped kitchen with a service window. The regular patrons include Barney Hefner, Hank Pivnik, and Edgar Van Ranseleer.
Archie Bunker's Place was the sounding board for Archie's views, support from his friends, and Murray's counterpoints.
Later in the series, after Murray remarries and leaves for San Francisco, Archie finds a new business partner, Gary Rabinowitz (Barry Gordon), whose views were liberal, in contrast to Archie's political conservatism.
Carroll O'Connor as Archie Bunker
Danielle Brisebois as Stephanie Mills
Anne Meara as Veronica Rooney [seasons 1-3]
Martin Balsam as Murray Klein [seasons 1-2]
Abraham Alvarez as Jose
Jean Stapleton as Edith Bunker [season 1]
Barbara Meek as Ellen Canby [seasons 2-3]
Denise Miller as Billie Bunker [seasons 3-4]
Barry Gordon as Gary Rabinowitz [seasons 3-4]
Bill Quinn as Mr. Van Ranseleer
Jason Wingreen as Harry Snowden
Joe Rosario as Raoul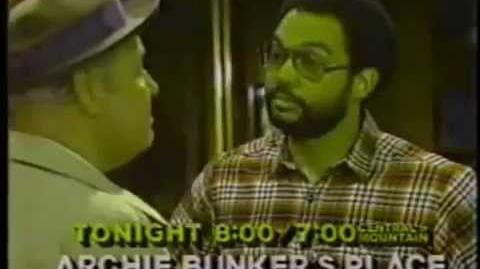 Ad blocker interference detected!
Wikia is a free-to-use site that makes money from advertising. We have a modified experience for viewers using ad blockers

Wikia is not accessible if you've made further modifications. Remove the custom ad blocker rule(s) and the page will load as expected.